Kilkeary National School is a 3-teacher primary school located approximately 5 miles outside Nenagh.
The aim of the school is to deliver high quality education to all our pupils according to their ability and their personal goals. All of our activities in school are striving towards this aim. Teachers and parents are partners in the children's education so naturally we see communication between home and school as a vital part of the education process.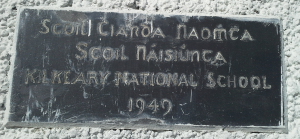 This website has been developed to share information regarding school practices and policies, rules and routines. We, the Board of Management of Kilkeary N.S. hope that each pupil will have an enjoyable and productive time in this school and that the information provided here will be of benefit.